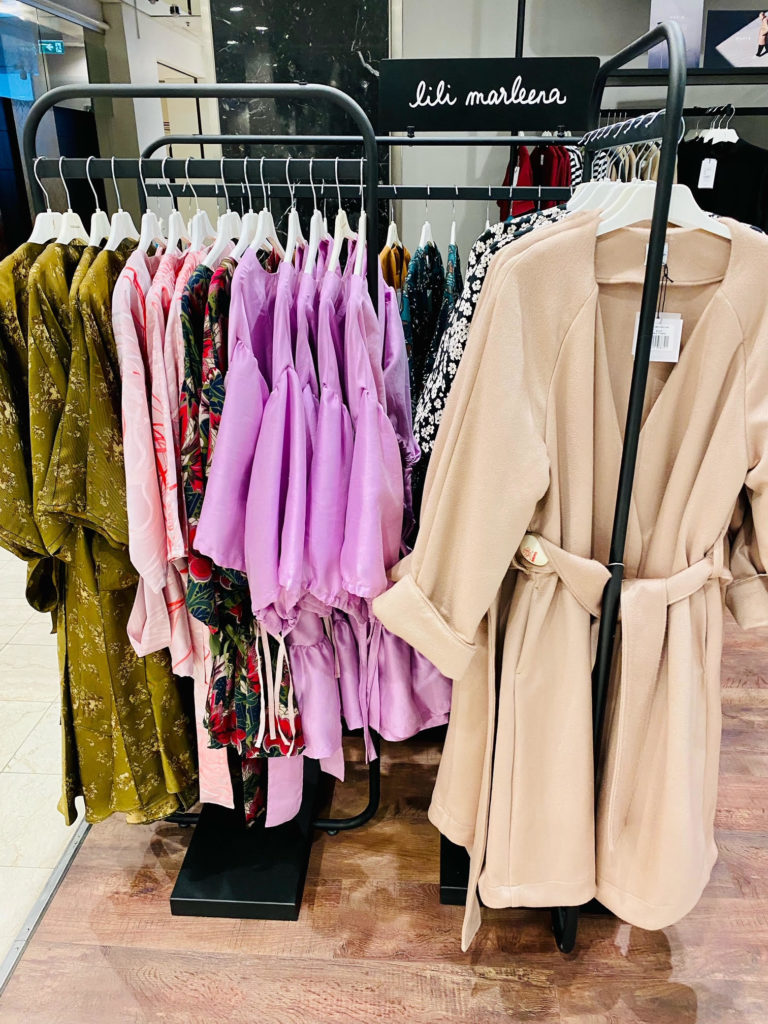 So we're back at Stockmann! This time around you can find Lili Marleena -products both at Stockmann Helsinki and Tampere, but not online. In Helsinki there is a slightly wider selection due to fabric restrictions. So when you find for example 3 pieces of some dress or jacket, this is simply because that's the amount of fabric that was left from the production of other brands for me to use in mine.
The 1st collection (out of three) in itself is a super cute combo of mainly silk, cashmere, viscose, acetate and cotton items. There are 3-8 pieces of each product available in total in Helsinki and Tampere. The colour palette is fantastic – light lilac, lavender & pink together with more typical autumn colours such as brown, green and beige. Hope you enjoy it as much as we did making it in our studio in Kallio <3 The prices range between 169-525 € per product, the majority of the products however fall between 249-289 €.
The next batch will be launched at Stockmann and Tampere department stores in the beginning of October.
Have a great beginning of Autumn!
<3 Marleena